Full Service Small Business Marketing Agency
Our winning solutions and experiences help many of our clients interact and engage with their customers in the best possible way.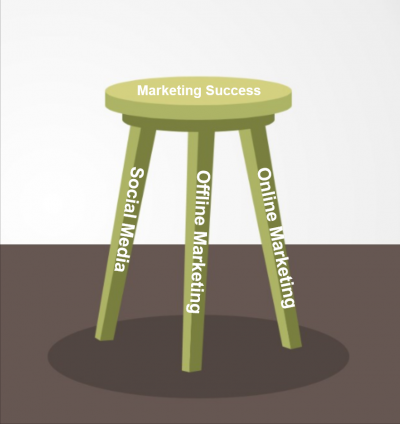 Most marketing fails because businesses don't do any marketing or do the right types of marketing.  You can't just do one thing, like Social Media, Offline Marketing, or Online Marketing.  You need all three to successfully grow your business.  That's where we come in.  We use all the tools available and craft the perfect "stool" for your business with our marketing planning, which is Guaranteed!*
Customers are interacting with brands through social media. If implemented correctly, SMM can bring remarkable success to your business.
From Pay Per Click to Search Engine Optimization, we can help you reach your target audiences most effectively.
The reality is with a crowded online world, you can often stand-out from the crowd through targeted, and primarily direct marketing, efforts.