3 Ways Small Businesses Mess Up Social Media
3 Ways Small Businesses Mess Up Social Media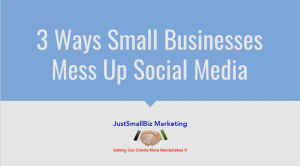 If you know a small business owner who is interested in a FREE, No-Obligation, consultation with me, go to calendly.com/bradswezey.  Or call me at 321-613-8476.
In today's technology-driven society, social media is utilized for basically everything. Whether you share an achievement, gossip about what is happening globally, or follow your favorite businesses to score deals and promotions, social media has a place for almost everyone. 
The Problem
Even though people are driven by social media and rely on it to help them make certain decisions, many small businesses miss valuable opportunities to connect with their current and prospective customers. These missed opportunities not only slow the rate your business is exposed to new people but also can tarnish your business's reputation if the social media accounts are not well managed. Today, we are going to discuss three ways small businesses mess up social media marketing.
Mistake #1:
One of the main reasons small businesses fail while using social media platforms is not even creating accounts. That's right; many businesses never think to create social media profiles. 
Not having an account limits your business from connecting with your current and prospective clients on a platform other than your website. This slows down your brand recognition and awareness by not being while users scroll through their social media feeds. 
Another problem that not having social media profiles creates is not linking the accounts to your website. These backlinks help search engines deem if your website is a trustworthy site and overall helps the ranking.
Mistake #2:
The second problem is that small businesses mess up on social media because they have accounts on multiple platforms, but they do not actively manage and post on them. Doing this makes the accounts worthless and risks that users may not find their business reliable.
For example, if a user finds your profile and realizes that you have not posted an update since July of 2015, they might think that your business is no longer in business or as trustworthy and popular as it used to be. To avoid this, it is essential to make sure that you create monthly social media schedules and use scheduling assistant software to post the content. Simply posting 3-4 times a month can help you avoid this. 
Another critical component of making sure that you are managing your business account is answering direct messages, comments, and questions. If your business receives a direct message, answer it! The user could turn into a lead or get angry that you did not reply and create a negative post on their social media platform.
Mistake #3:
The third reason small businesses mess up social media is that they are not posting engaging content. If your business has its profiles created and filled out but is not posting note-worthy content, all of that goes to waste.
It's essential to post at least 3-4 times a month and share new and relevant content each time. Whether it is a client testimonial, a promotional post, an informative post, or a holiday post, be sure to include a graphic and, if possible, a URL that directs the user to your website. 
Client testimonials are a great way to show your followers that your business is actively going above and beyond. Simply pull reviews from your Google My Business page and create an image to go with the review.
Creating promotional posts is also an excellent way to drive sales and interactions on social media. You can simply state in the caption that the user has to mention the Facebook post, for example, to redeem the promotion. Or, you can request them to comment on the post to use it.
Informative posts are significant to the success of your businesses page. This is a great way to inform the public of what your business offers and keep them up to date on new products/services. It is important to remember that you do not want all of your posts to be information-filled. Make sure that you keep the posts short and to the point so someone can quickly grasp the message while scrolling through their social media feed.
Lastly, holiday posts are often posted by businesses. This is an easy and great way to humanize your business. For example, by creating a Halloween post, you can showcase what your employees or office is doing for the holiday.
Even though we just listed three ways that small businesses mess up while using social media, we also provided easy steps to solve these problems. By taking the time to learn the platform, your audience, and your overall messaging, managing your business's social media accounts will become a breeze. Once the profiles are correctly filled out, the following steps are posting helpful content and staying engaged on the platforms. 
If you struggle to grasp the importance of social media or managing your account, contact us at Just Small Biz today. We help small businesses amp up their social media profiles and create compelling content while managing all interactions. We understand you might have better things to focus on, and that is why we are here to help. Contact us for a free consultation by calling (321) 613-8476 or filling out our contact form. 
About JustSmallBiz Marketing
Led by small business marketing guru Brad A. Swezey,  we are dedicated to helping small businesses get more customers and revenues using the right marketing for your business.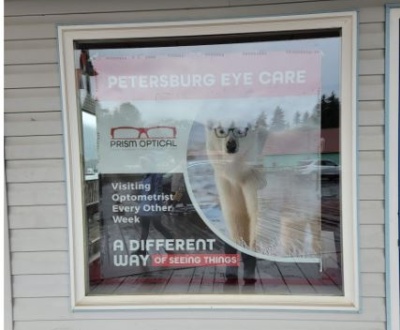 You might be missing customers by not using this channel,
[easy-share counters=1 counter_pos="inside" native="no" hide_total="yes" fullwidth="yes" fullwidth_fix="100"]